Veteran Actress Pascaline Edwards has been spotted in crutches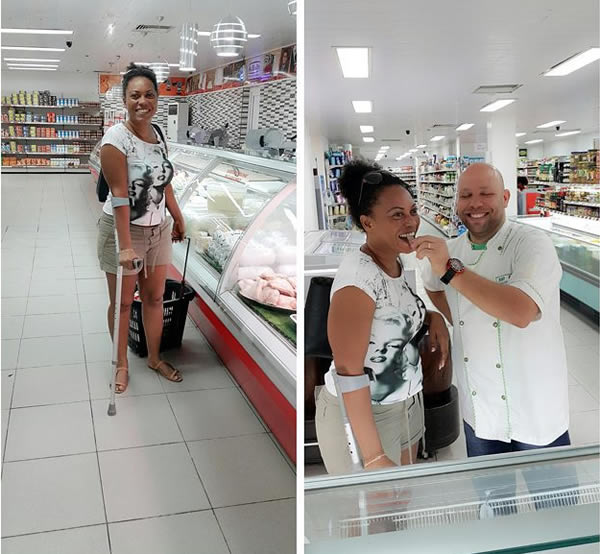 According to the "Ripples" actress she is suffering from sciatica but the good news is that the beautiful actress is recovering.
The term sciatica describes the symptoms of leg pain—and possibly tingling, numbness or weakness—that originate in the lower back and travel through the buttock and down the large sciatic nerve in the back of the leg.
Pascaline told her fans on social media that up to 90% people recover from sciatica without surgery so she would be fine.