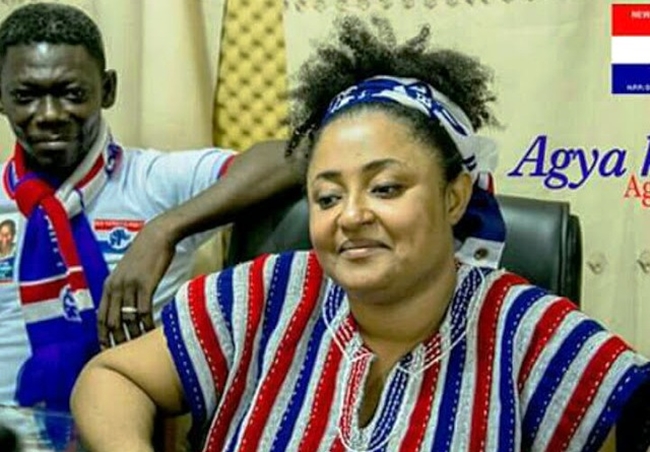 News from the United States of America have it that award-winning Kumawood actress, Matilda Asare has named her newly born baby after Ghana's President, Nana Addo Dankwa Akufo-Addo.
According to Peacefmonline.com, Matilda Asare gave birth a bouncy baby boy in the state of Massachusetts, in the United State on February 5 and being the die-hard NPP supporter she is, decided to name him Jordan Akufo-Addo Sarfo.
It will be recalled that during the 2016 elections campaign season in Ghana, the actress at 6 months pregnant campaigned energetically to ensure Nana Addo become president; thankfully her efforts did not go to waste.
Whilst many think it's inappropriate for entertainers to declare their support for political parties, Matilda together with veteran actor Agya Koo launched "Agya Koo Agenda 57% 4 Nana Akufo-Addo" and campaigned across the country for Nana Addo.