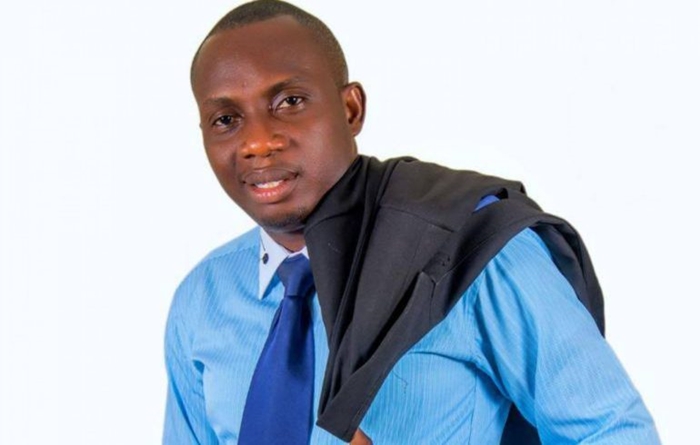 Controversial marriage Counselor, Rev. George Lutterodt, has stated emphatically that veteran Actor Kofi Adjorlolo and his young girlfriend Victoria Lebene who are preparing to walk down the aisle will never get married.
The two who met inside Okay FM studio on Tuesday evening February 7, had a heated confrontation which led to actress breaking down in tear due to counselor, Rev. George Lutterodt comments against their upcoming marriage.
According to him Victoria is too young to marry Kofi Adjorlolo adding that she is only trying to kill the veteran actor faster than his time. He warn Victoria to change her decision of getting marriage to the actor and that if they marry and the actor dies he would never forgive her for killing our movie star.
"If she marries Kofi Adjorlolo she would see what will do to her, because she is a small girl. She is just about 27 years old so she should take her time", Rev. George Lutterodt stated.
Victoria insisted that she is in love with Kofi because when it comes to love age doesn't matter and Rev. George Lutterodt responded saying "You are in love with your father. Small girl like you, you want to kill Kofi Adjorlolo. You want to kill the man for us. The only actor we have?
Watch full video of what really happened:
Source: NKONKONSA.com