Actress Nikki Samonas has opened up about the man in her life right now.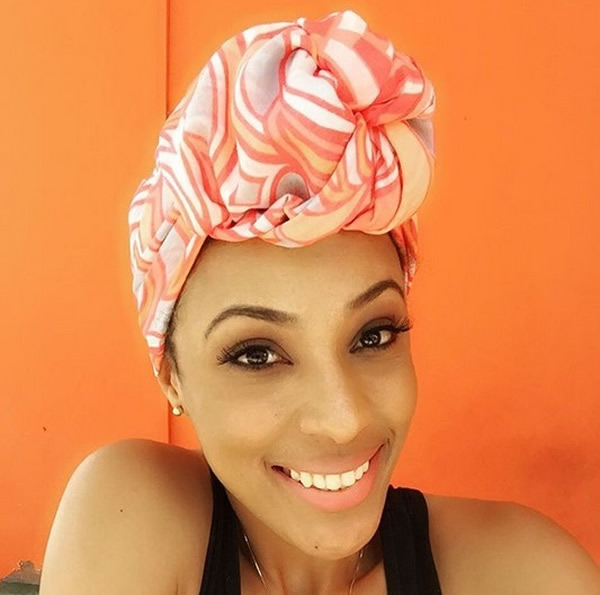 Nikki who has been rumoured to have dated men especially in the movie industry has cleared all that speculations insisting she has not dated any man in the same industry she is in.
In an interview with Anita Erskine on "The One Show" on Viasat 1, she made it clear that she has never had anything to do with any man in the entertainment industry.
"I have a happy relationship but the only thing I can say is that, he is not in the industry and I have never dated anyone in the industry before" she said.
Asked if he loves her and he understands the kind of work she does, Nikki couldn't stop praising her new man "He is fantastic and he is so supportive and he is handsome".
Asked how she is able to keep her man down and assure him that he is the only one in her life, she revealed that insecurity has broken most of her past relationships.
"I have had lots of break ups because of insecurity so I end up choosing matured men and men who understand the industry because if they understand the industry they know that these things happen. So I decided to choose someone who knows what the industry is all about and I think I made the right choice".
Addressing rumours that was married to a Nigerian man, Nikki said;
"There were a lot of rumours circulating in town that I was married to a Nigerian so it's still a rumour in town and people keep asking me if it's true. So I am not married please! I was engaged but I am not married".
She explained that it was just the type of engagement when a man tells you he wants to spend the rest of his life with you and he gives you a promise ring but didn't work out. "So that was the ring I was wearing I was not married".
Asked if she returned the promise ring to the man Nikki said the man wouldn't take it back and she wanted to sell it but her mother won't allow her.
Born Nikoletta Samonas, but known to all her fans as Nikki, she has become one of the known faces so far as acting in Ghana is concerned. She had a stint with Ghana's movie industry a few years ago after she was given a minor role by Abdul Salam in Beyonce.
And she has since featured in many others, Pretty Queen, War of Roses, Desperate Measures, Deadly Obsession, Wrong Line, Final Rain and Red Label.
Source: NKONKONSA.com