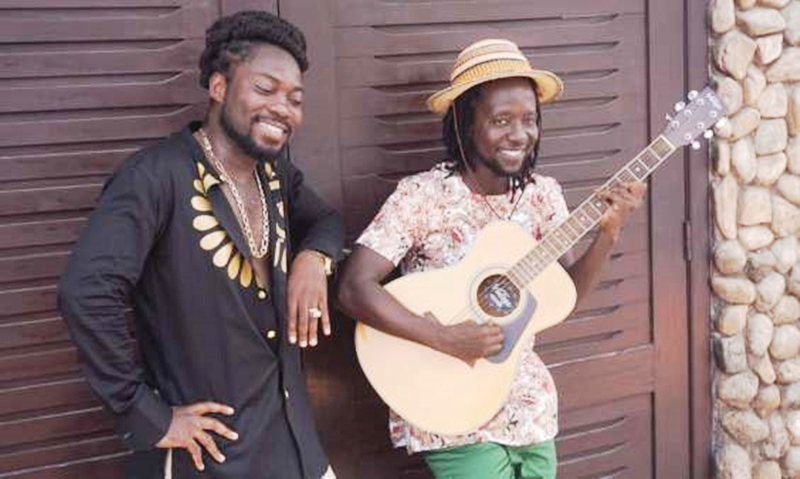 Regardless Dancehall being the in thing now, reunited Reggae music duo, Wutah has disclosed they are more than capable of taking back the position they held before going their separate ways in 2009
"We were one of the groups that made the reggae genre big in the country. We are back to take our place in the industry. We are coming to add the element that has been missing for years now.
"We hear the new revolution is Dancehall music but regardless of what is happening now, we are back and we are taking over," the duo told Showbiz after their first performance together on Friday, April 14 at the Paradise Resort, Nsuta.
They said the reactions from fans was more than enough evidence that they were needed back in the industry.
"We were truly amazed by the reception we had from patrons of the event considering most of them were of the youthful age group who did not even grow up with our music. We were amazed how they could sing along to all our melodies," they said.
Speaking about how they felt performing together for the first time, the duo described it as a dream come true. "It was a dream come true and it was a really good feeling. We have been working towards a reunion for over a year and the reaction of the fans, after all, this time was the icing on the cake," they said.
Wutah described their new reunion as a re-branding but with more maturity and more timeless music for fans.
"We are more mature and of course maturity comes with a lot of good stuff. We can promise that we are here to put work in whatever we do. We are rebranded but the content is the same with even more timeless music that will stand the test of time," Wutah said.
Wutah announced they have a new song ready for release sometime this month. "However, before the release of our new single, we will be organizing a clean-up exercise in Mamprobi, our first fan base to clean the environment and raise awareness about our return," they added.