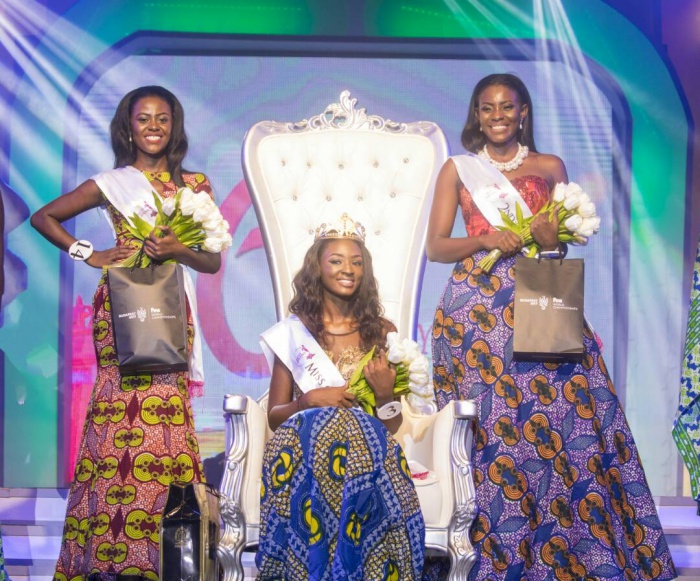 Ghana's Diamond Jubilee Queen, Miss Ghana 2017 has been crown.
Margaret Mwintuur Dery, a student of the University for Development Studies, Wa Campus studying Social Science Education and a representative of the Upper West Region has been crowned the Diamond Jubilee Queen.
Margaret Dery also won Miss Talent and Beauty with a Purpose prizes during the finale, held at the State Banquet Hall, on Saturday.
Marigold Frimpong from the Ashanti Region and Priscilla Gameli  from the Eastern region came 3rd and 2nd respectively.
Music performances on the night included Sheriffa Gunu, Amanzeba and saxophonist Steve Bedi.
Miss Ghana 2017 was powered by Exclusive Event Gh. Ltd in collaboration with Ministry of Tourism, Arts & Culture and Ghana60YearsOn Planning Committee.
The grande finale was attended by beauty Queens from other countries including Miss Cameroon – Sandra Minkata, Miss Guinea – Asmao Diallo, Miss Nigeria – Winfrey Okolo, Miss Gabon – Constant Abessolo, Miss Senegal – Aissatou Fall and Miss Hungary 2016, Timea Gelencser.