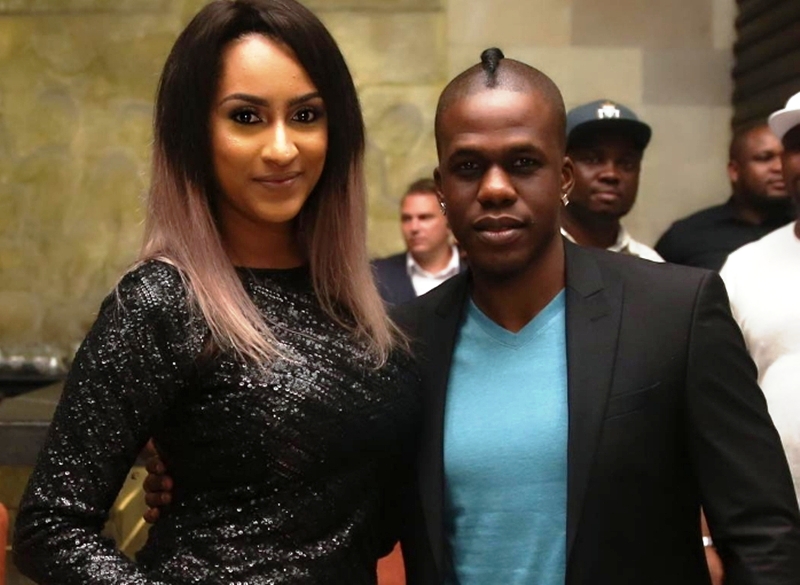 Beautiful screen diva Juliet Ibrahim has been caught in yet another love web with yet another celebrity.
The "Shattered Romance" actress currently in a hot romance with Nigerian Rapper, Iceberg Slim and they are not shy of public display of affection for each other.
Juliet and Iceberg seem deeply in love its evident on  social media as they flaunt their new romance.
Over the past few weeks, after the couple seemingly publicly announced their relationship, Iceberg Slim has constantly shown his support for Juliet Ibrahim with her current projects – from becoming a Glo Ambassador, to a recent trip to Accra and more.
Just a couple of weeks ago, the supportive Juliet Ibrahim accompanied Iceberg Slim as she traveled to Osun State, Nigeria, for the burial of his mom.
The Rapper posted a photo of the two of them together on Instagram and captioned "Thanks for being by my side, through one of the toughest times. #RipMom".
He has also posted a random photo of the beautiful actress on May 3, 2017 as he #WomanCrushWednesday with the caption "Dear #WCW I miss you 🤧"
March 3, 2017 which was the actress' birthday, this was the birthday message to his better half "Happy Birthday, to the one who has my heart 🖤".