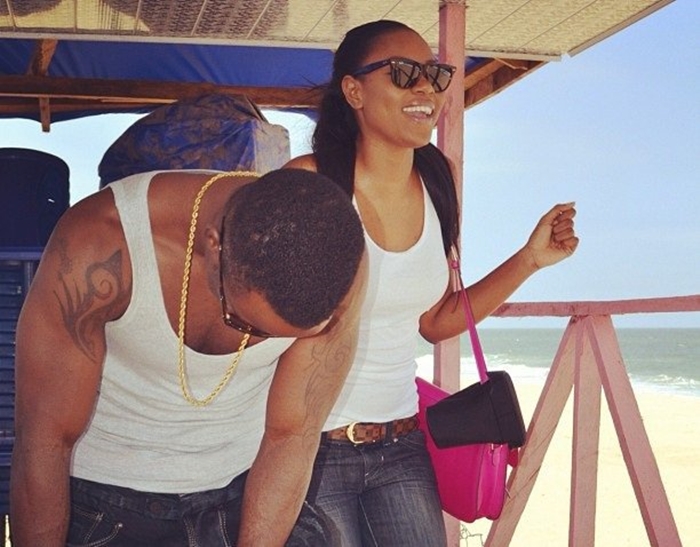 'Kukure' hitmaker Iyanya simply cannot get actress Yvonne Nelson out of his mouth, especially during interviews; but do not blame him much; if he's queried, he's got to answer!
In an interview with Nation Newspaper, the Mavin Dynasty-recording artist spoke about his relationship with the actress.
He said;
"That was the main reason actually, although the media will always be the media. But we broke up because we hardly had time for each other.
"So, it's like every time she flies from Ghana to Nigeria during that time I dropped 'Kukere',I was hustling and I would do four shows in a day and I will make 2million because I was hustling boy and any call at any time I was going for it. So, I won't say because I was in love with a woman I'm going to see money and I'm going to lay back.
"When you have a girlfriend and she's watching your Snapchat seeing girls back stage hugging you she will be like hell no! I can't do this shit. And then you finally found a nice girl that's ready to cope with all that and her parents are like Musician keh? So I just have to do my music and make money."
On his current relationship status, he said;
"I am not in a relationship and I will tell you why. It's not that I don't want a woman in my life but the thing is that, being Iyanya alone is so much work."
He continued; "So much pressure and so much sleepless night. Oh yea lets chill, oh no I gotta go now, I'm flying over this Friday to spend the weekend with you and I be like okay, come over and when she touched down, I have to go somewhere this night. So all that stuffs is really making it hard for me to have a relationship because not everybody is able to accept the fact that I'm going to be in love with somebody who is not going to be around."
It's been about 5 years since the headline-making break-up between Nigerian singer, Iyanya, and Ghanaian actress, Yvonne Nelson, but for some reason, the topic keeps coming up.