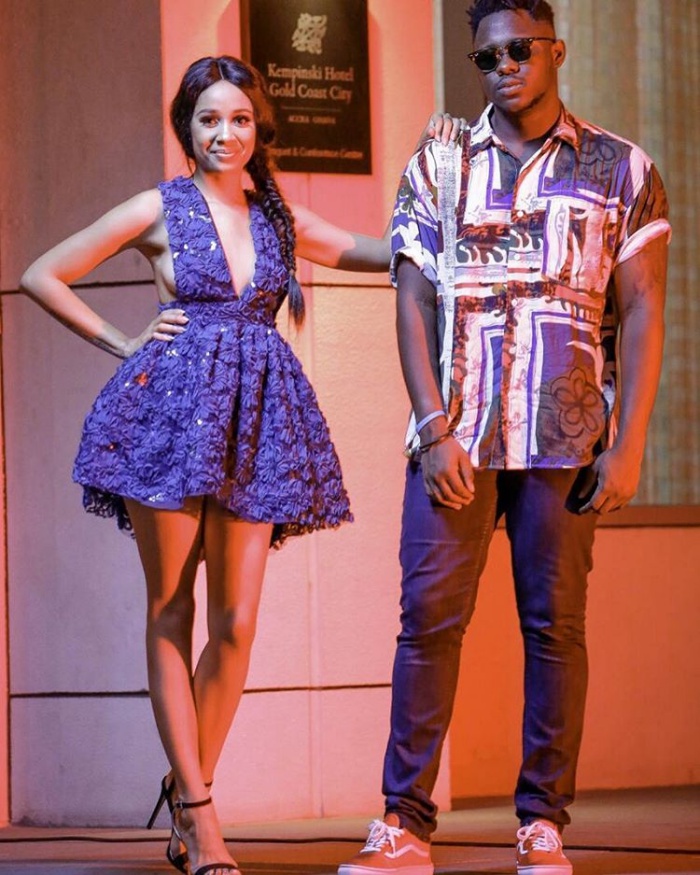 Singer and Model Deborah Vanessa has cleared the air on the age difference between her and her Rapper boyfriend Medikal.
The "Uncle Obama" hit maker has asked Ghanaians to stop talking about their ages because they don't even know their correct ages.
According to her, the rapper is not bothered about the difference in age but wants to show her an unconditional love.
Speaking in an interview with Joy TV, the Uncle Obama hit maker mentioned that "Medikal does not complain about the age difference. He is a cool guy and he loves me. He usually tells me that I look eighteen so I should not be bothered about age because age is just a number."
She indicated that Medikal is more matured in their relationship even than her who is the eldest adding that he makes her feel like she is in her sweet sixteen.
She however, reminded Ghanaians that she is not ten years older than Medikal but rather eight years older than him.
"I am eight years older than Medikal not ten years like people are peddling, it is eight years," she said.