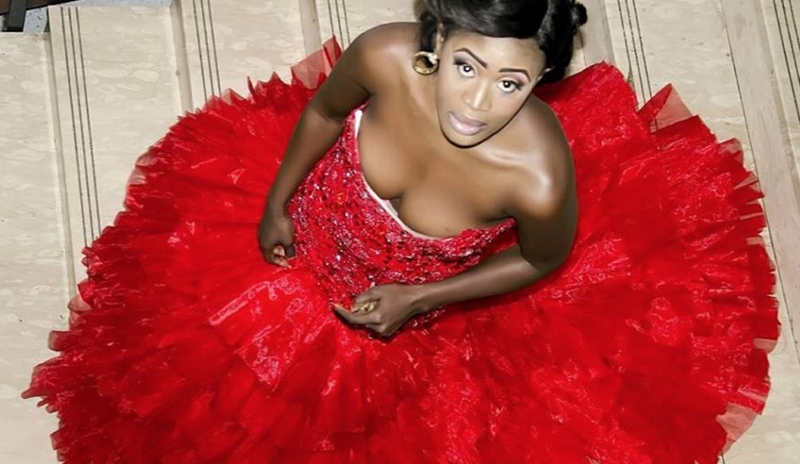 For the critics who enjoy making disparaging remarks on social media about the perceived failed acting career of Nana Akua Addo, she has one message for them— 'get a life'.
"Yes, get a life. I'm living my life as a fashionista on Instagram and that is getting me a lot of attention and contracts and I'm proud of that," the mother of two told Showbiz in an interview.
Nana Akua had been chided for her bad sense of fashion not too long ago. It was very common to see her at glamorous events sporting a pair of ripped jeans teamed with extra-long hair extensions, over the top make-up among others.
But it seems the Destiny's Child actress has traded her outrageous dress sense for style making her one of the stylish celebs in the country. She received a lot of praise for her outfit at the recently held African Magic Viewer's Choice Awards (AMVCA) in Nigeria.
Nana Akua who obviously is enjoying her new status as a stylish person admitted that although she has not been active on the screens, her fashionista lifestyle has been very rewarding.
"I had been acting for so many years but it didn't pay off that much until I found my new love in fashion. It has brought me a lot of attention in the industry that acting didn't bring and it is paying more for me.
"Just last month, I was invited to the AMVCAs as a guest and it was definitely not because I'm on top of my acting career but because I know how to slay. Let me ask a question, 'where were all those making noise about being actresses. Were they invited'?" she queried.
Talking about her movie career, Nana Akua said her absence from the screens wasn't because she wasn't a good actress but the "system has made most actors jobless".
"The English movie industry is no doubt at a low point. This is the reason I have not been active on our screens. Tell me, how many English speaking movies did Ghana produce last year?
"This has rendered most of us jobless and even affected our performance at award schemes. For two years now, Ghana hasn't made any meaningful impact at the AMAAs and AMVCAs.
"I was at the AMVCAs this year and we didn't pick even a single award. This is the reality we are facing now. This inspired me to build my brand around fashion and I haven't regretted toeing that path", the mother of two added.
Nana Akua who has featured in movies such as Destiny's Child, Blood, Wanna Be, Rain, Speechless, Never Again, Anokwa and Tears said she is happy about actors becoming producers.
According to her, this has also become necessary because of the dwindling fortunes of the movie industry and applauded her colleagues who have taken the bold step to own their productions.
Nana Akua started acting over six years ago.  She has produced two movies—Wannabe and Nukuli.  She won the Miss Ghana Germany pageant in 2005 and was the second runner up at the Miss Malaika pageant in 2005.
Source: Graphic Showbiz