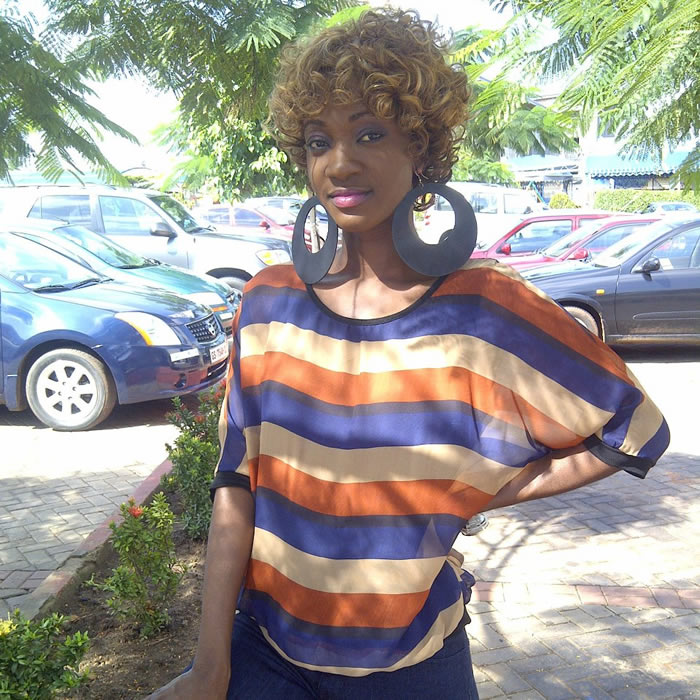 Radio/TV Host Caroline Sampson has been very opened about how irresponsible, careless and heartless the father of her son Jayden has been to her.
In several interviews Caroline has spoken about how her ex-boyfriend broke up with her on Valentine's Day, how he has refused to take care of his son and how he even refused to give his son a name because according to Caroline, he didn't want the pregnancy.
In a new development, Caroline claims that this same man who made her life miserable during pregnancy wants to have another child with her. In a Tweet on Wednesday Afternoon, she mentioned bumping into her ex on the Spintex Road.
"I just bumped into baby daddy and he tells me he wants another baby with me. I really just taya"
Sampson had in the past mentioned that she was bitter because of the circumstances leading to their breakup and also because the said person didn't want to be responsible for the baby.
In an interview with Stacy Amoateng sometime back, she said:
"I tried to get him to come and give my boy a name but he refused to turn up and I had to do everything myself. When I was pregnant, the guy did not want to have anything to do with it just because I refused to abort it when he asked me to. So I told my male friends about it and they encouraged me that after delivery, the guy would show up for the naming ceremony but that did not happen."
Read Caroline's tweet below:
Source: NKONKONSA.com