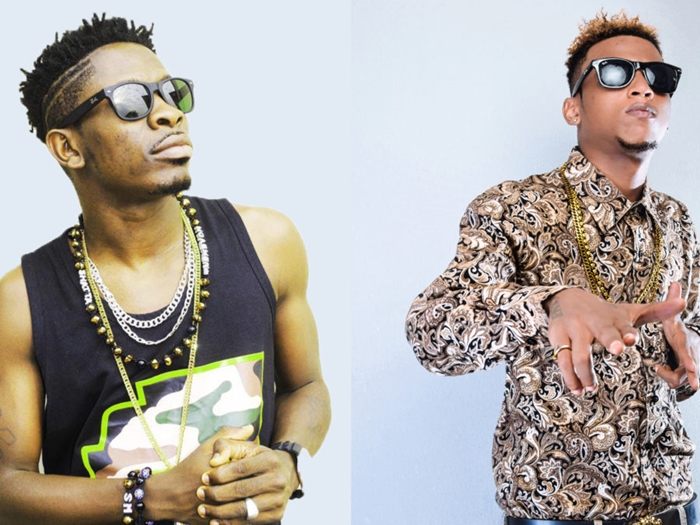 Former right-hand man of Shatta Wale, Ara B has reportedly been arrested by the Odorkor Police for allegedly referring to the former's wife, Shatta Michy as a cheap prostitute and a lesbian.
Ara B who uses Rashad Sfarijlani as his Facebook name is reported to have posted on his Timeline on Monday, January 30, 2017 claiming Shatta Michy sleeps with bosom friends of her husband and also have sexual relations with her colleague females. He also alleged that Shatta Wale is not the father of their son Majesty.
Ara-B however, did not state in his post what really triggered his somewhat damaging words against Shatta Michy.
She lodged a complaint at the Odorkor Police Station because according to her those allegations was attacking her personality leading to the arrest Ara B.
Meanwhile Dancehall King Shatta Wale has been silent over the the issue.
Read Ara-B's full Facebook post below:
"Shatta Michy stop the lesbianism stop the drugs nd stop fucking all your female friends stupid girl when am talking to your king then u reply calling me names on ur snapchat cuz today u have wings stop fucking for cocoa brown roles can't u see guys are tired of that dead fuse pussy u have… u the least of cheap girls eeew next time u diss me I will dress u well nd give names nd stuff u do ..stupid little girl dead horse like u…would hav made sweet girls diss u but don't want to involve anyone..flat tatale breast u get like the N1 highway….stop fucking ur man friends in the club toilets for bottles k also in the car ur man got are u stupid will release all ur fila soon if u test me kwasia ghana's cheapest bitch that's wat u are and pls tell Ghanaians who is the father of…."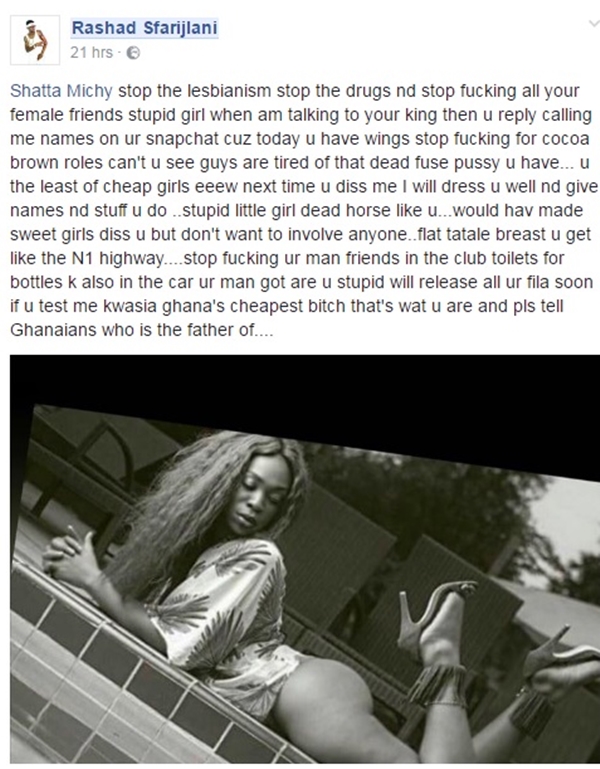 Source: NKONKONSA.com