Curvy Ghanaian actress, Moesha Boduong has denied that her semi nude photos which went viral in the media were for fame.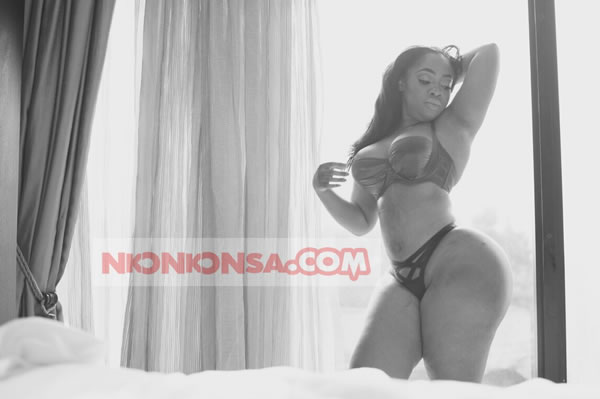 In an interview on Peace FM, the renowned Ghanaian actress disclosed that the 'bed room' photos were not completely naked as being reported in the media.
She noted that for her to get popular, she will rather take absolutely nude photos of herself as compared to what is already in the public domain.
She said all her photos in the public domain are for fun and not for commercial purpose.
"Am not advertising myself for money or fame as it has been carried out in the public domain, we all expose our naked bodies so why should people complain about mine."
"I have a nice body that others don't have so I will embrace what I have and leave my normal life than to listen to critics."
According to her, the father is satisfied with her semi nude photos and promised to publicize hotter naked photos of herself very soon.
"My father doesn't have a problem with my semi nude photos, he selected what to post and what not to post. Those critics should be on the look out for hotter naked photos of myself soon."