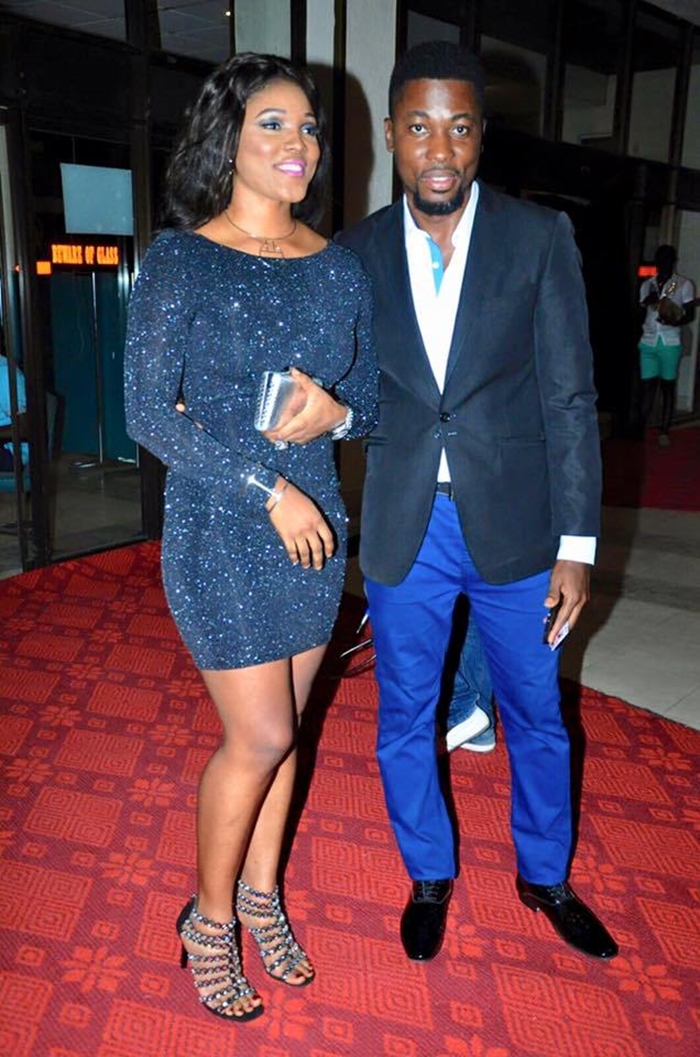 Comedian/Rapper, Kwame Asare Obeng popularly known as A Plus who is known for his controversial political songs is set to tie the knot this weekend, Nkonkonsa.com can confidently confirm.
A close family source to the controversial Rapper, has confirmed to Nkonkonsa.com that the "Letter To Parliament" hit maker is all set to marry his longtime lover , Violet .N.A.Bannerman who is a popular Fashion Blogger/Celebrity Stylist.
Nkonkonsa.com can also confirm that A-Plus and AkosuaVee will begin their marriage process at a traditional wedding in Accra on Saturday February 25, 2017 at Akosua's family residence in Accra. Their flamboyant white wedding which is expected to be talk of town is scheduled to take place in May this year.
 The "Aben B3 Bon" hit maker has being giving hints of their upcoming marriage on social  media. He made the first announcement on Sunday February 19, 2017 which this suggestive post.
"Enough!!! Owner!!!! Done!!! Akosuavee Ab Bannerman!!! Signed!!! Sealed!!! Delivered!!! #Wife!!!".
He further shared the post below indicating that his ex-girlfriends have started ignoring him after he made the first announcement.
"My grandfather, ɔpanin Kwaku Duku married 18 women. They never fought…. they lived happily together 👪 till he died at 98 years. I posted a picture of just one wife and all my girlfriends have stopped picking my calls 😂kwa😂kwa😂kwa😃kwa😂kwa😂kwa😂kwa😂kwa😂today's women paaaa diɛ bɔi….. Masre saaaaa 😂😂😂😂😂 Ok cool. You people can go 😏😏😏😏 If I was your brother will you ask me to eat jollof for the rest of my life? Herh Ghana girls #Ababullshit so nyin 😂😂😂😂🏃🏃🏃🏃🏃💨💨💨💨 The picture diɛ I won't stop posting 😏😏😏😏😏 Stiiiiill 👉 @akosua_vee ✌✌✌✌✌ #Comfortablelead 👊 fa 👉👑 fa wei so ka ho 👉💍😏😏😏😏😏".
A-Plus and Akosua Vee have been together for sometime now and have decided to make it official.
Source: NKONKONSA.com