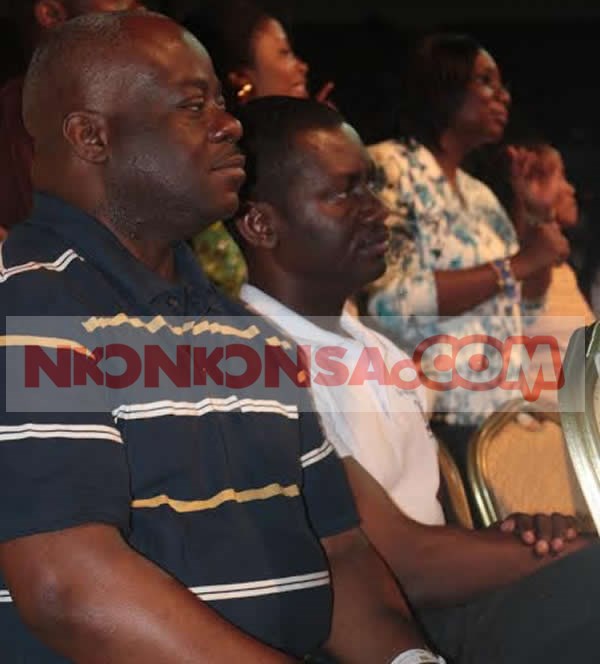 Radio and Television news anchor Israel Laryea with Joy FM and Multi TV respectively was over the weekend spotted by Nkonkonsa.com at MTN Ghana Stand in Worship 2015 held at Accra sports stadium.
Nkonkonsa.com found the move by Israel Laryea a bit surprising because on the same day that MTN Ghana Stand in Worship was held, Joy FM's Old Skulls Reunion was also on going at the same time at the independence square a venue closer to the sports stadium.
At the time the news anchor was found at the event it didn't seem as though he was reporting for his station but rather he was seated at the VIP having a quality time in the presence of God.
One would ask why Israel Laryea would skip Joy FM's Old Skulls Reunion to attend MTN Ghana Stand in Worship 2015. Was the Joy FM event so boring or too youthful for him? Or maybe he decided to choose worshiping God to chanting noisy jama songs and eating of soakings competition?
Well let's leave the rest of the question for you to ponder about.
By: Nii Ayi Mensah Lartey/Nkonkonsa.com